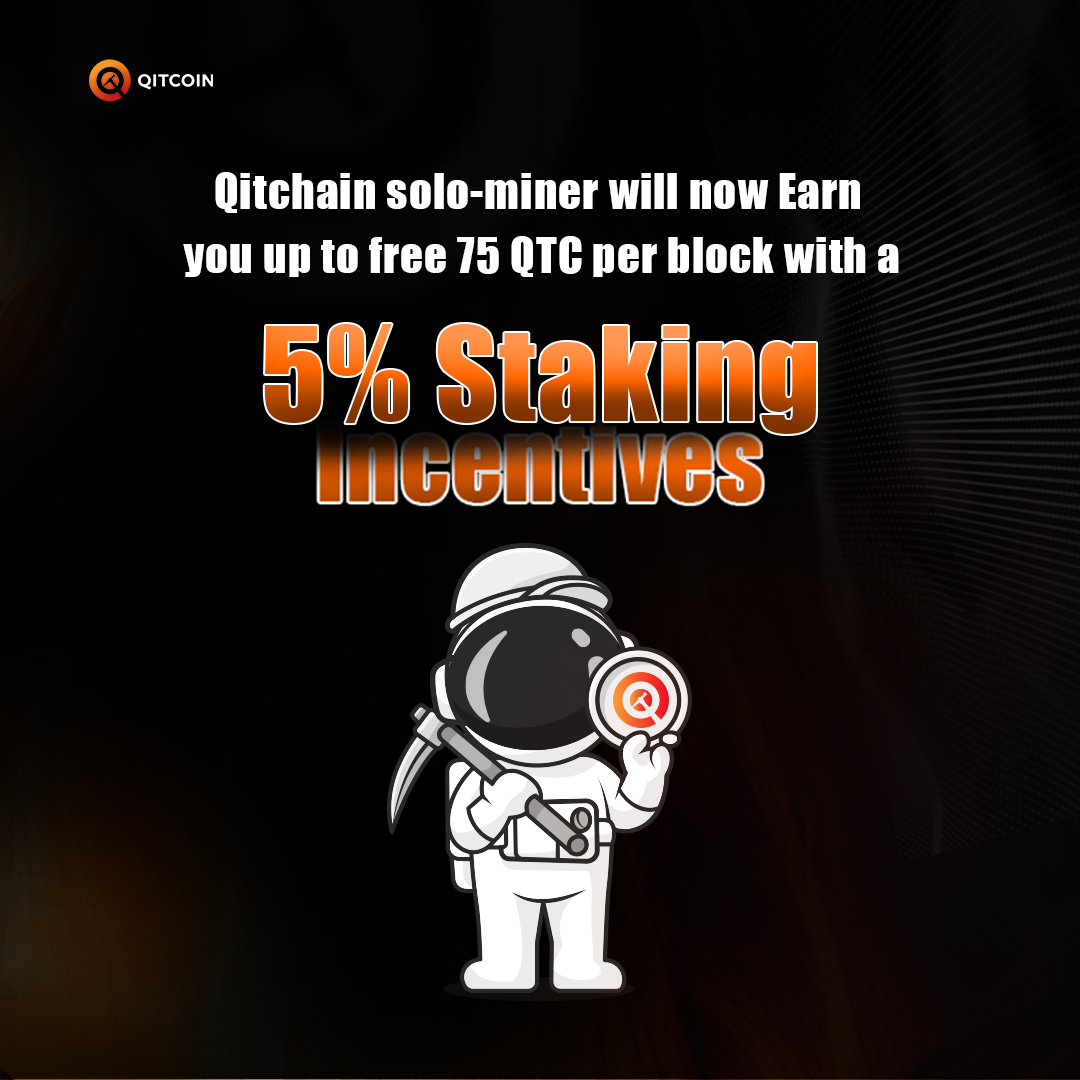 Redeem Your Solo-Mining Rewards – Qitchain
*Starting from 1st Feb 2023
Are you into "Crypto mining" and do not want to depend on any third party in any way with your complete control and solo ownership of a GREAT percentage of Solo-Mining Rewards & Incentives?

Our new QTCSolo mining Incentive plan features the simplest ways to participate in the mining process of blockchain technology, and avail significant Incentives & rewards!
Is it possible to be luckier than others? Thankfully, Yes!
Read our quick rundown of the Qitchain Incentive & Reward Plan to get started and increase your chances of obtaining a higher long-term yield, Now!
Do you want to learn more about our other rewards and development programs? Check it out here!

Sign up FREE for Qitchain Incentive & Reward Plan starting from 01 February 2023
Qitchain Incentive Plan Features
– Enter into a dedicated total Prize Pool of 1 Million QTC starting for Free.

– Start Mining Solo on Qitchain and earn up to FREE 75 QTC per block.

– Remarkable 5% of the Staking Incentive of the full pledge amount corresponding to the effective computing power.

If you're a Solo node miner, follow our 3 Quick & simple steps to get your rewards NOW!
3 Quick Steps To Get Your Solo-mining Rewards:
– Send an e-mail to rewards@qitchain.net
– Provide the point to address, time and amount.
– And send it together with the screenshot (QTC blockchain browser shall prevail)
* Rewards will be issued to the pointed address within 10 days after being reviewed by the foundation.

Take care of Your entire mining process on your own with Qitchain Solo-mining!