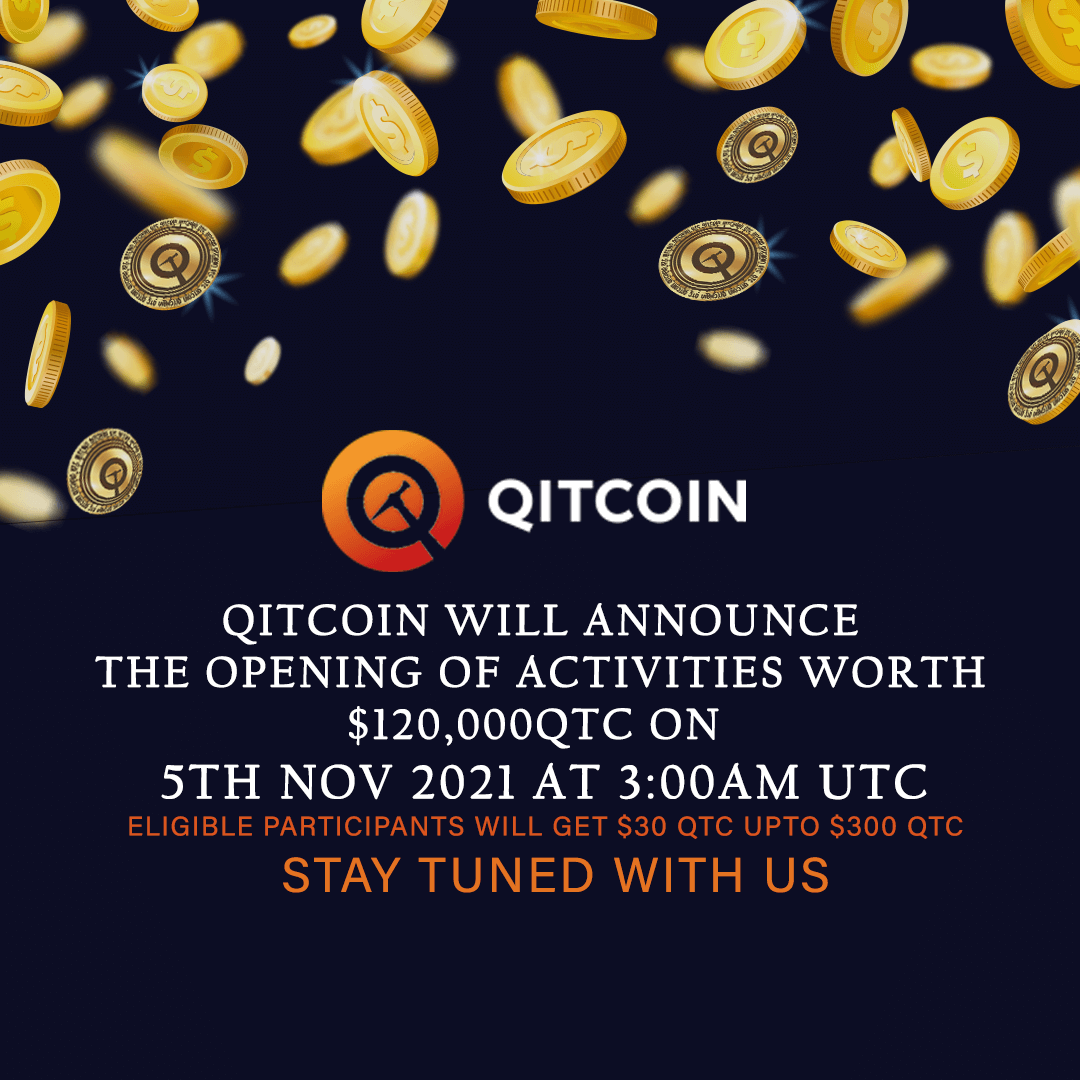 QitChain First Public Participation
Since the mainnet of the distributed search engine Qitchain was launched, the first wave of public participation activities has finally started. Qitcoin will announce the opening of activities worth $120,000 QTC at 03:00am UTC on 5th November 2021.
All eligible participants can get $30 QTC, up to $300 QTC
There is also a chance to participate in the lucky draw, so stay tuned!