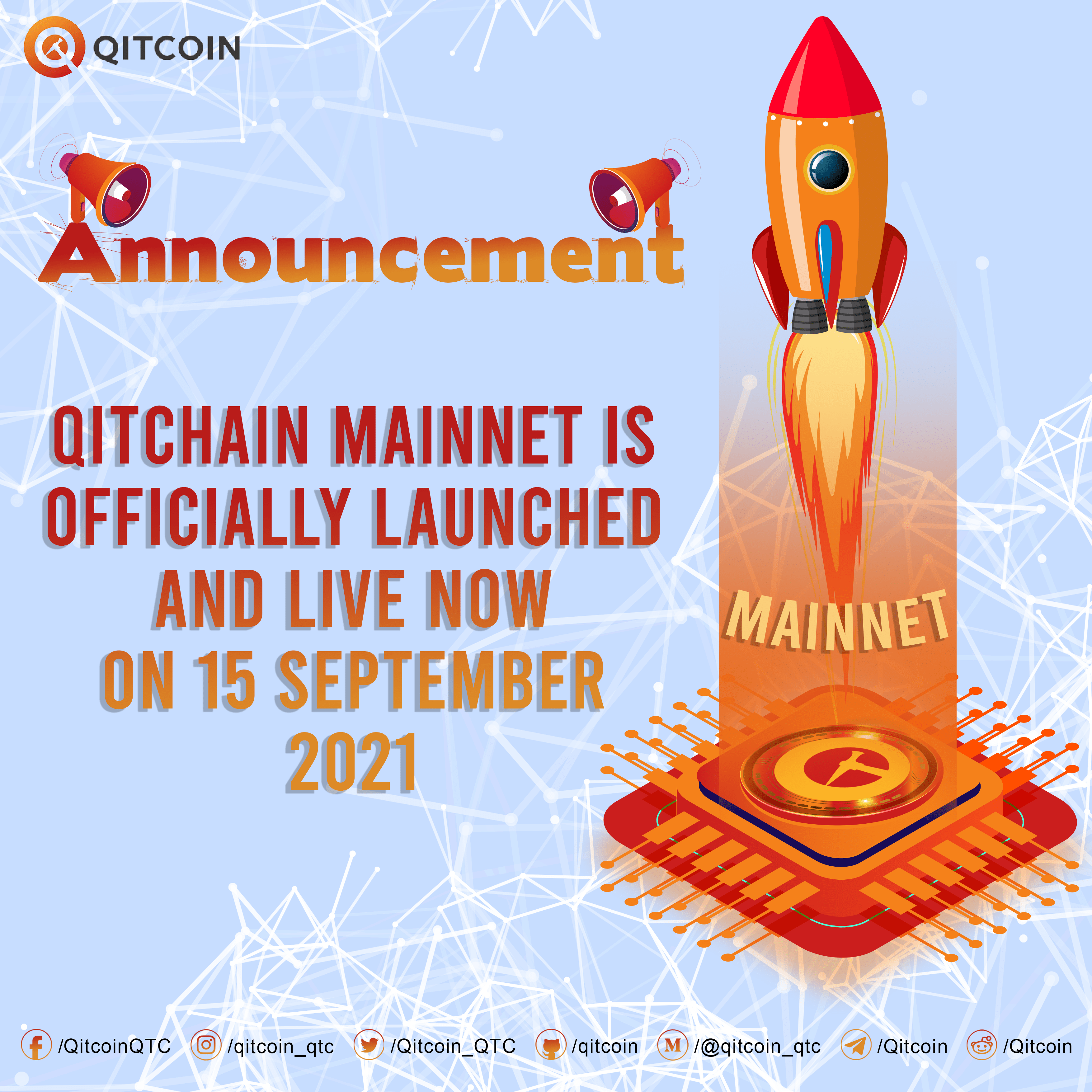 Qitchain Mainnet is Officially Launched Now
Finally, the wait is over; Qitchain Mainnet is live now!
We are glad to announce that our Qitchain Mainnet has been launched officially on 15th September 2021. Now, you can download and install it, but wait, are you new to this field and still struggling to understand the term 'Mainnet'? Then let us first briefly explained what Mainnet is?
Mainnet is a term that is used to describe an independent blockchain when it is fully developed and deployed with its own protocol and technology.
It means that Qitcoin QTC can now transfer a digital currency to a recipient from a sender; transactions are verified, broadcasted, and saved on a distributed ledger.
Install the Mainnet Qitcoin
Before investing in any coin offering, it is critical for an investor to make sure if a blockchain project owns the mainnet. Mainnet Install is vital as it tells how serious and trustworthy a project is; also, it influences the price of a cryptocurrency.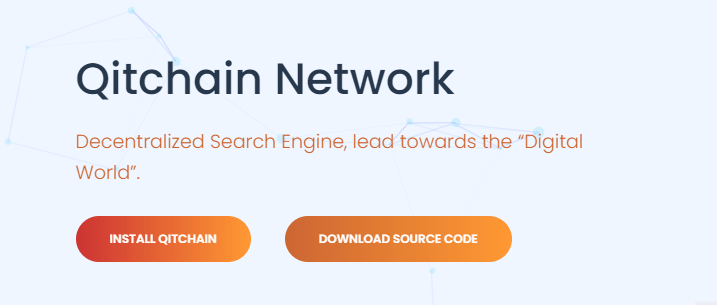 After getting the main idea of the mainnet, you will probably be thinking, why invest in QTC, and what makes it different from other cryptocurrencies? Let us dig into the main benefits of Qitcoin, which will help you to decide wisely where to invest your energy and money.
IPFS based decentralized engine
Qitcoin QTC is an IPFS based decentralized engine that aims to be a future 'Google'; it helps people to quickly access the searches where data, identity, and assists of the users are under complete privacy.
Effective interaction in any work provides success, and this is what this software has achieved; they promised to provide efficiency in work.
The utmost concern of the users about losing personal information has been solved as it stores data on various network nodes.
Secondly, all the results are displayed and listed according to the searched keywords; these are listed in the distributed nodes with no ads in the middle of them. How appealing it is that each user owns the private key, which helps them to control and decide who can get access to their data.
The individual can share the private key with the desired person or company, which is why it is considered safe; it ensures the privacy of every user and does not let anyone steal the data. After knowing these implications, Qitchain Mainnet is live now! would be a joyful moment for you all.
Are you one of them who are finding the QITCOIN MINING more challenging and less doable? Good news! Qitchain is facilitating the average user with the most uncomplicated process of mining. Unlike other cryptocurrencies, it does not demand any specific kind of equipment or professional knowledge; it denies the centralized computing system and brings the hard disk storage to play.
less consumption of energy and low noise
QTC has adapted a Proof of Capacity mechanism that guarantees less consumption of energy and low noise production. This eco-friendly mechanism provides a constant and automatic expansion to QTC; low power consumption helps miners predict the income. Also, it helps in reducing the risk of price flux in the secondary market.
Hence, Qitcoin Mainnet Dowload is the one that can solve the issues of miners through its simple, innovative, and cheap mining mechanism.  

Are you all excited to download and use it?
After reading the above-mentioned brief significance of Qitcoin, Is your mind telling you the same, 'Yes, Qitcoin is worth downloading'? Then, do not give it a second thought Mainnet Install and Mainnet Download now:
You can get an open-source: It can be accessed from its open-source introduced in GitHub.
You can download and install: It can also be downloaded and installed directly from GitHub.