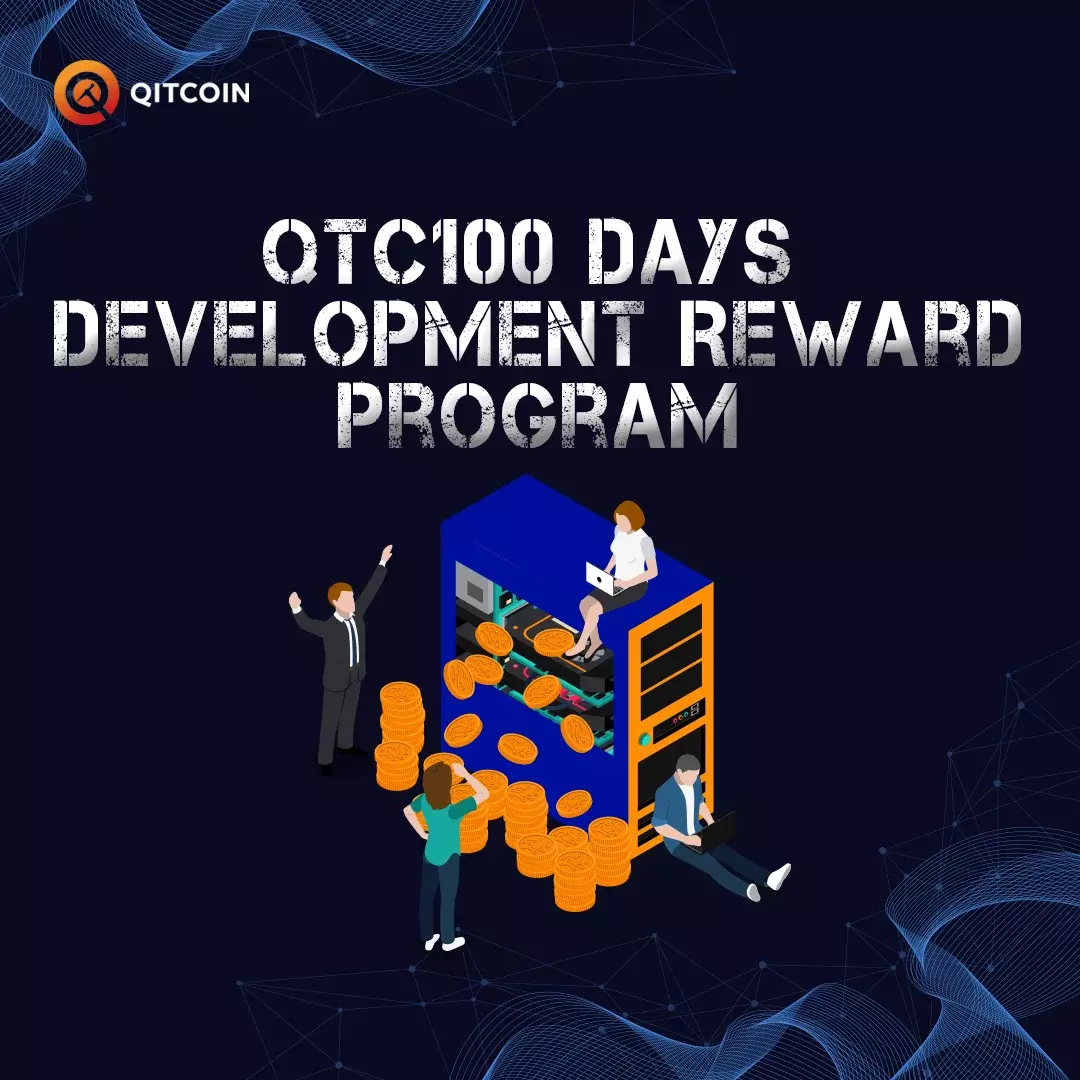 QTC100-Day Development Reward Program
In order to promote a more stable, secure and orderly growth of QTC's blockchain network, QTC has started to provide contributor incentives for computing power builders since April. The specific plans are as follows:
1. Source of Bonus
This reward program is jointly initiated by the QTC Foundation and the Mars mining pool. In the total bonus pool, the foundation will give out 80% of the QTC, and the mining pool will give out 20% of the QTC, and they will enter the "QTC 100-day development reward plan" reward pool together.
2. Reward Standard
1) The QTC reward is based on 10% of the number of pledged coins with full pledged computing power, of which the preacher will receive 60% of the reward, or 60%; the new computing power owner will receive 40%, or 40%. For example, assuming the development of 1P computing power, the preacher will get 5000*10%*0.6=300 QTC rewards, and the new computing power owner will get 5000*10%*0.4=200 QTC rewards.
2) Calculate the number of rewarded QTCs with T as the smallest unit. For every 1T computing power developed, 0.5 QTC will be awarded.
3. Reward Range
The first implementation period of this plan is from April 1, 2022 to May 1, 2022.
4. Reward Confirmation
Send email to verify each other:
Evangelists and new computing power owners need to have a mining pool account and ID, and send an email to the mining pool mailbox to verify each other.
Email Format:
1. New Hash Pool Account Email Address
2. Added Computing Power (T)
3. Point to Time
4. Point to the Source Address
5. Points to the Transaction ID
6. Valid Point Amount
7. Evangelist Mining Pool Account Email Address
8. Evangelist Reward Distribution Address
9. Reward Distribution Address for New Computing Power Owners
Note: Also attached the screenshot of the address of the mining pool pointing to the record (open the mining pool account, select the mining pool management-pointing operation-pointing to the record, take a screenshot.
5. Reward distribution
Pay attention to the reward announcements made by QitChain. After the announcement is made, provide the wallet address, and after confirmation, the rewards will be distributed to the account on T+3 days (the holiday will be postponed).