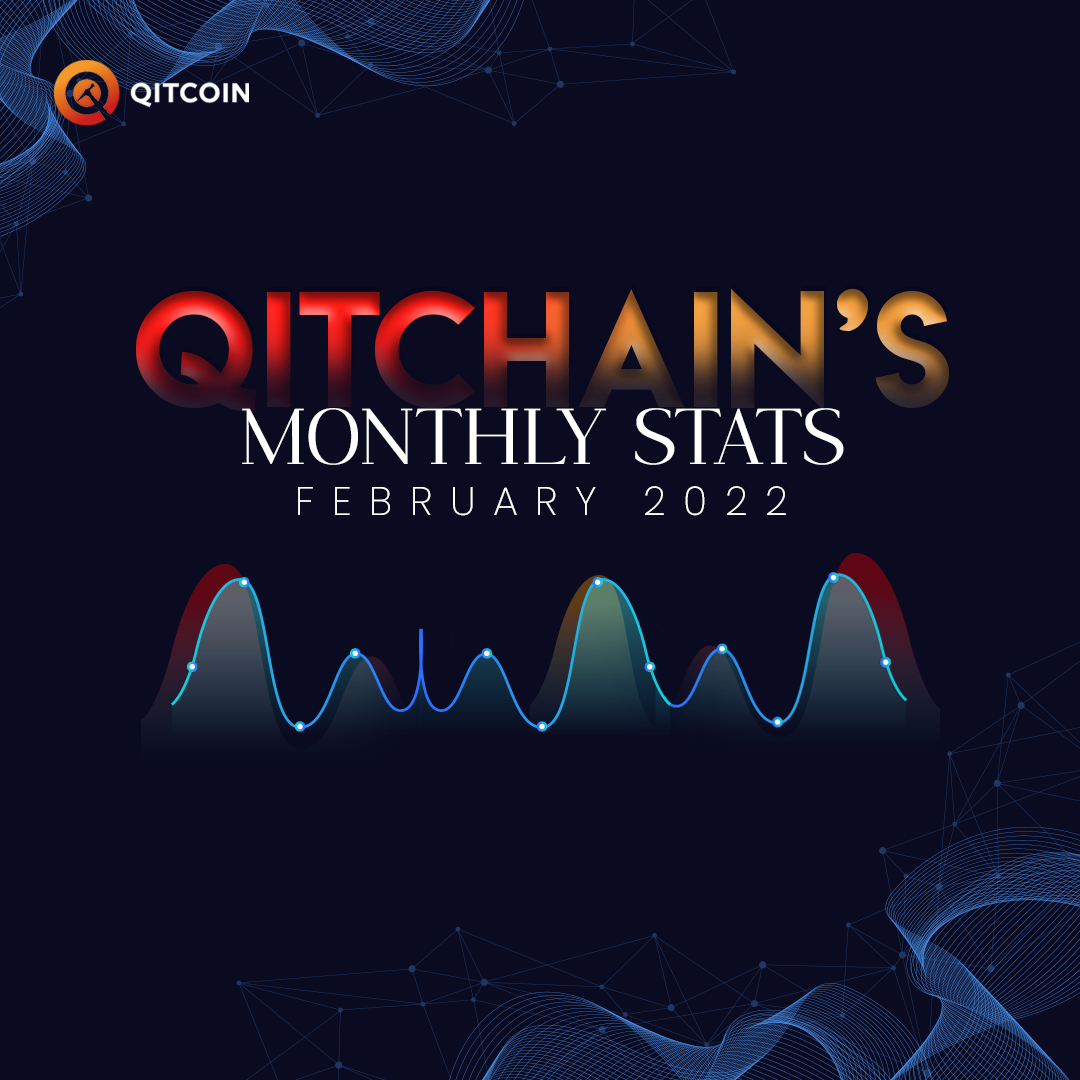 QitChain's Monthly Stats February 2022
Overview of Qitchain
As of February 28, 2022, the Qitchain mainnet data is as follows:
Block height: 135063
Number of Currency Holding Addresses: 104834
Network Capacity: 584.74 PiB
Total Number of Nodes: 1000+

Technology Exploration
Completed the technical evaluation and selection of the newly added protocol layer, which is used to implement a Turing-complete virtual machine.
It is planned to complete the coding work and start testing in March this year.
Completed the protocol layer architecture design and interface.
The protocol layer coding work has been started, and the overall progress has been completed by about 45%.
Update Iteration
This month, the client-side transaction priority strategy was mainly upgraded.
Community and Ecology
CEO participated in Shenzhen Pizza Festival roadshow.
Qitchain hosted a leading DAO Activity on 18th February.
Another milestone achieved, QTC listed on Gate.io on 24, February.
Qitchain Research Institute and Sato Venture jointly held the Qitchain offline theme salon.
Through the unremitting efforts of community participants, there are currently more than 150,000 participants from all over the world.