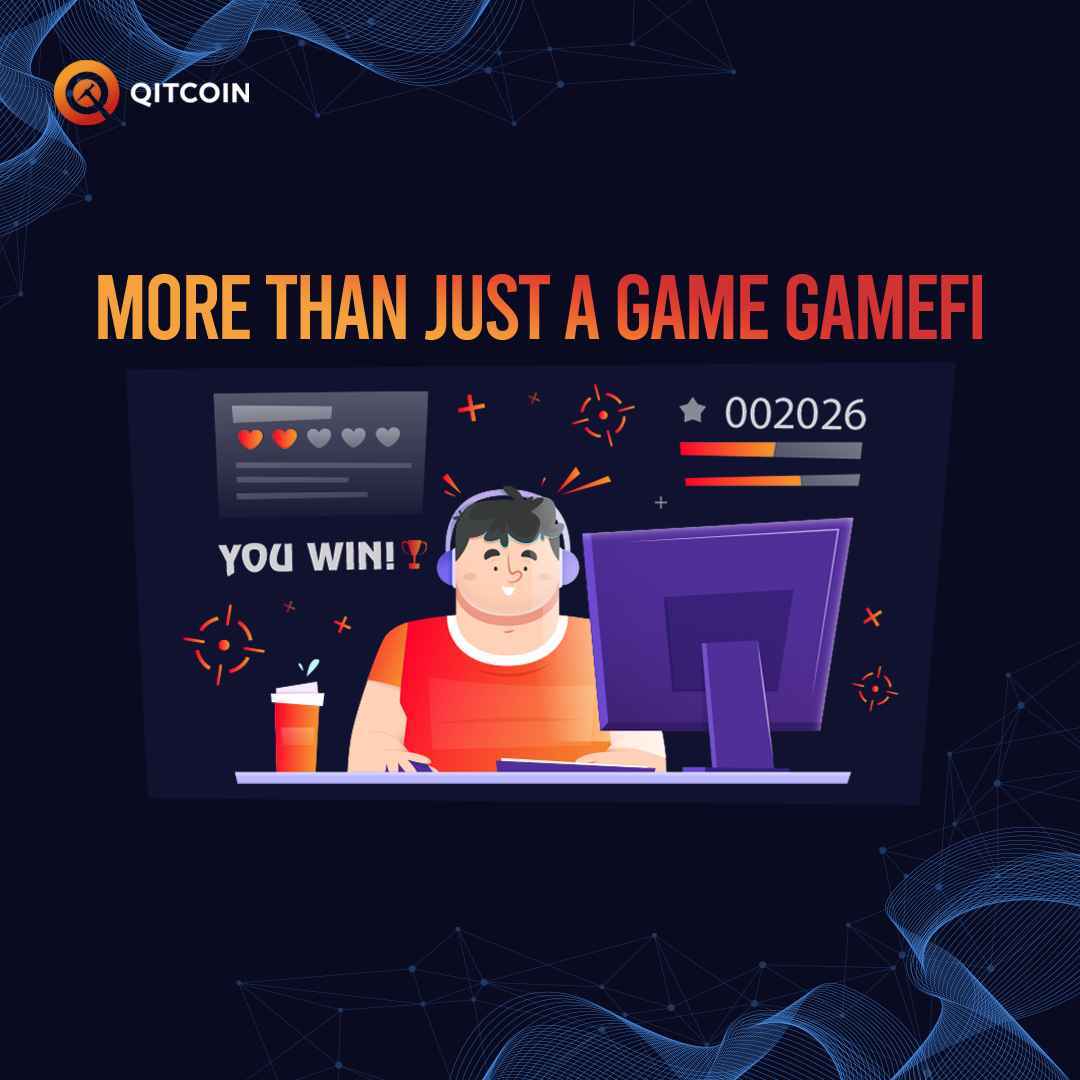 More than just a game GameFi
The traditional gaming business as we know it is being disrupted by Axie Infinity and other GameFi ventures and play-to-earn games. These blockchain-based monetization's of the gaming experience are effectively play-to-earn crypto games.
The main difference between them and traditional games is that participants play to earn prizes rather than to win money: think of Monopoly. The ability to compensate players for their time and effort is, unsurprisingly, at the root of the quick rise in popularity of these play-to-earn games, often known as GameFi.
GameFi is a one-stop shop for game finance, catering to games developers, gamers, distributors, and shareholders. The promising block chain game initiatives developed on the BSC and Polygon networks, which host the majority of the top-rated play-to-earn titles, will be brought to the gaming community by GameFi.
Simultaneously, it is the foremost emporium to facilitate trade-off in game items and NFTs.
Icetea Labs, an incubator for surging productions such as Faraland and Kaby Arena, and DAO Maker, a launchpad for multiple high game projects strongly support GameFi. Furthermore, both Morningstar Ventures and Animoca Brands are long-term investors in GameFi.
This collaborative effort is an important milestone in laying the groundwork for the expansion of GameFi's ecosystem. GameFi's ecosystem consists of five pillars: Aggregator, Accelerator, Launchpad, Marketplace, and Yield Guilds. More or less every component has its own number of fundamental attributes, inventions, and enhancements that serve as strong foundations for the benefit and ecosystem's growth to the user community.
What is GameFi
The financialization of video games refer to GameFi. GameFi is a blend of the terms "game" and "finance," similar to the famous crypto phrase DeFi, or decentralized finance. GameFi online gaming systems are developed on the distributed network of a blockchain, which allows participants to have legitimate and quantifiable authority of the player's virtual content. Unlike conventional gaming, wherein visitors only care about winning, GameFi projects use a play-to-earn model.
It is important to note that this platform is not for gambling. To earn money, players in the games we consider to be part of this burgeoning industry must use a combination of skill and strategy. Even though chance is a crucial component in these gameplay, might not be the most significant factor in deciding who tends to win or entitles for a prize.
Some blockchain games, for instance, reward players play for profits to be generated from a gamer's diverse assets.
Origin of GameFi
The phrase GameFi was coined in November 2019 by the creators of MixMarvel which is a blockchain games development platform, during their presentation at the Wuzhen World Blockchain Conference in China they discuss how the technology that underpins cryptocurrencies has the potential to transform the video gaming industry.
However, the word was apparently coined first by Andre Cronje who creates Yearn, in a September 2020 clearly aimed western audience. Since then, the term "GameFi" is increasingly being used to refer to video games; it includes financial components which are provided by blockchain technology.
GameFi's historical record is nearly as old as Bitcoin despite the very fact that the term has only newly obtained fame. Early Minecraft servers with BTC were among the early initiatives in the marketplace which we now allude to as GameFi.
Eventually, projects such as Huntercoin expanded the use of distributed ledger technology over and above transactions, letting participants to generate income by mining digital currencies.
Ethereum's introduction in 2015 provided new prospects for video game makers because of the intricacy of its programming language. For the first time, programs could save and perform on-chain. It also allows them for the construction of applications. CryptoKitties, a blockchain game that used the recently created ERC-721 standard to represent in-game assets is one of them.
How Does it Work
GameFi is now accessible in several of modes. Consequently, the procedures by which participants can profit from their game-play vary. There are, however, a few key elements worth addressing.
Many of today's most popular blockchain games use a combination of the following characteristics to monetize the activity. There are a few things that all GameFi projects have in common. NFTs — non-fungible digital tokens verify ownership of in-game things like avatars, land, costumes, weapons, gold, tokens, and pets. These things have obtained through gameplay. It may be traded for profit on NFT markets or swapped for cryptocurrencies. It can convert for fiat money.
Playing for Earning
Players in certain blockchain games get rewards for accomplishing game objectives. The cash provided in these play-to-earn games usually drawn from a smart contract's native token reserve.
There are several levels to progress through in GameFi projects. Players may make more money by investing time in enhancing their characters, monetizing their land assets by building structures that other players pay to visit, or competing in tournaments.
For instance, in the extremely popular Ethereum-based game Axie Infinity is a part of the game's revenue. Following behaviors:
Battles and competitions that are won
Taking care of your land
On the Axie Infinity marketplace, you may trade.
Axies in Fertility
Ownership of the Assets
On a decentralized public blockchain, all information has kept which maintains track of who owns what. This means that the assets belong to the gamers, not the game producers.
The in-game capital that an individual earns as a gamer are meant to be kept by them, even though if a device is turned off or the video game company encounters technical glitches.
This turns crypto gaming into a legitimate source of revenue for gamers while also providing entertainment. However many players perhaps earn a living from their hobby.
Online virtual worlds allow its occupants to monetise their time through asset ownership, while not being games in the strictest sense. The notion of land ownership is at the centre of locations like Cryptovoxels, The Sandbox, and Decentraland, and these plots trade freely on secondary markets.
Owners may decriminalise their plots in ways as they might in the real world. They can produce an income production attraction or rent the property to commercialize it in addition to selling it outright. You may notice many attempts to commercialize land if you go around one of these shared virtual environments. Virtual stores, casinos, music venues and many more options are on the way.
DeFi Features
Numerous GameFi plans employ DeFi corporate's precepts to award players. Anyone with DeFi expertise will familiar about the concepts like yield farming, staking and liquidity mining does provide a silent source of income by a blockchain game. GameFi's governance token is GFI; it is the first ever mining pool protocol. If you're unfamiliar with DeFi, you can learn more about it and how it relates to GameFi. Axie Infinity and are two examples of blockchain games that use elements more often found in DeFi.
GameFi Protocol in Blockchain
GameFi's governance token is GFI; it is the first ever mining pool protocol. Its goal is to create the first worldwide GameFi aggregation platform. GFP-DAO is mainly constituted by token holders. Conduct GameFi Protocol community governance.
Although the Bitcoin blockchain has been used in the early GameFi releases. Most contemporary blockchain games locate on smart contract-enabled networks.
In contrast, Ethereum tends to favor decentralization and safety placed above a performance. Block space on Ethereum is limited, individuals that need the quickest settlement times must pay miners to include their transactions. When supply is higher than currently offered block space, the expense of processing transactions skyrockets. This is a problem for blockchain game developers.
If any of the activities a player make demand an excessive transaction charge, a game will never gain the user base of major games. Countless programmers are now shifting Ethereum's base layer in favor of accelerated, elevated networks. Examples include Polygon Network, Solana, Wax, Polkadot, and BSC.
Blockchain and Gaming
A blockchain game is a video game having encryption and blockchain technology. The majority of these games' blockchain aspects center on the usage of cryptocurrencies or non-fungible tokens (NFTs). In this, players may purchase, sell, or trade with one another. While blockchain games have been accessible since 2017, the video game industry just became interested in them in 2021, with numerous AAA publishers expressing a significant desire to investigate their possibilities, as well as criticism from gamers, creators, and corporations in the industry.
In crypto games, store tokens, such as in-game cash, are frequently kept on a shared ledger atop a crypto network. The blockchain is a distributed ledger that allows gamers to trade their goods for cryptocurrency, which can be exchangeable for real money.
When it comes to crypto gaming, in-app purchases are created when customers buy bitcoin-based items or buy bitcoin itself. Traditional games, on the other hand, frequently acquire components from a single developer-owned store, benefiting the creators above the players.
The Future of GameFi
Despite its beginnings in the early days of bitcoin, GameFi is just now beginning to gain public acceptance. The accomplishments achieved by Axie Infinity which is one of the niche's flagship games, effectively demonstrates the niche's rise. Axie Infinity, which boasts over a million daily active players, became the first blockchain game to achieve total token sales — one-fifth of which happened in a single week — in August 2021.
Despite the fact that early blockchain games battled to gather momentum with the general public, the technology that underpins them has progressed to the point where new GameFi offerings are attracting enormous audiences. Gaming, according to some industry observers, is the most likely path to mainstream blockchain adoption.
More than a billion video gamers across the world are already aware of the concepts of limited-edition digital objects, tokenization, and in-game currency. Meanwhile, blockchain technology empowers these players in ways that benefit them both monetarily and in terms of the growth of a game. As an outcome, it's not unfair to expect GameFi to consume a positively influencing of the $175 billion global video game market.
Indeed, the Blockchain Gaming Alliance, which aims to increase awareness of GameFi, seems to have some notable members, such as Ubisoft and AMD which are a major games company. In essence, Ubisoft declared that GameFi shall be the crown jewel of its sixth Entrepreneurs Lab event in May 2021.