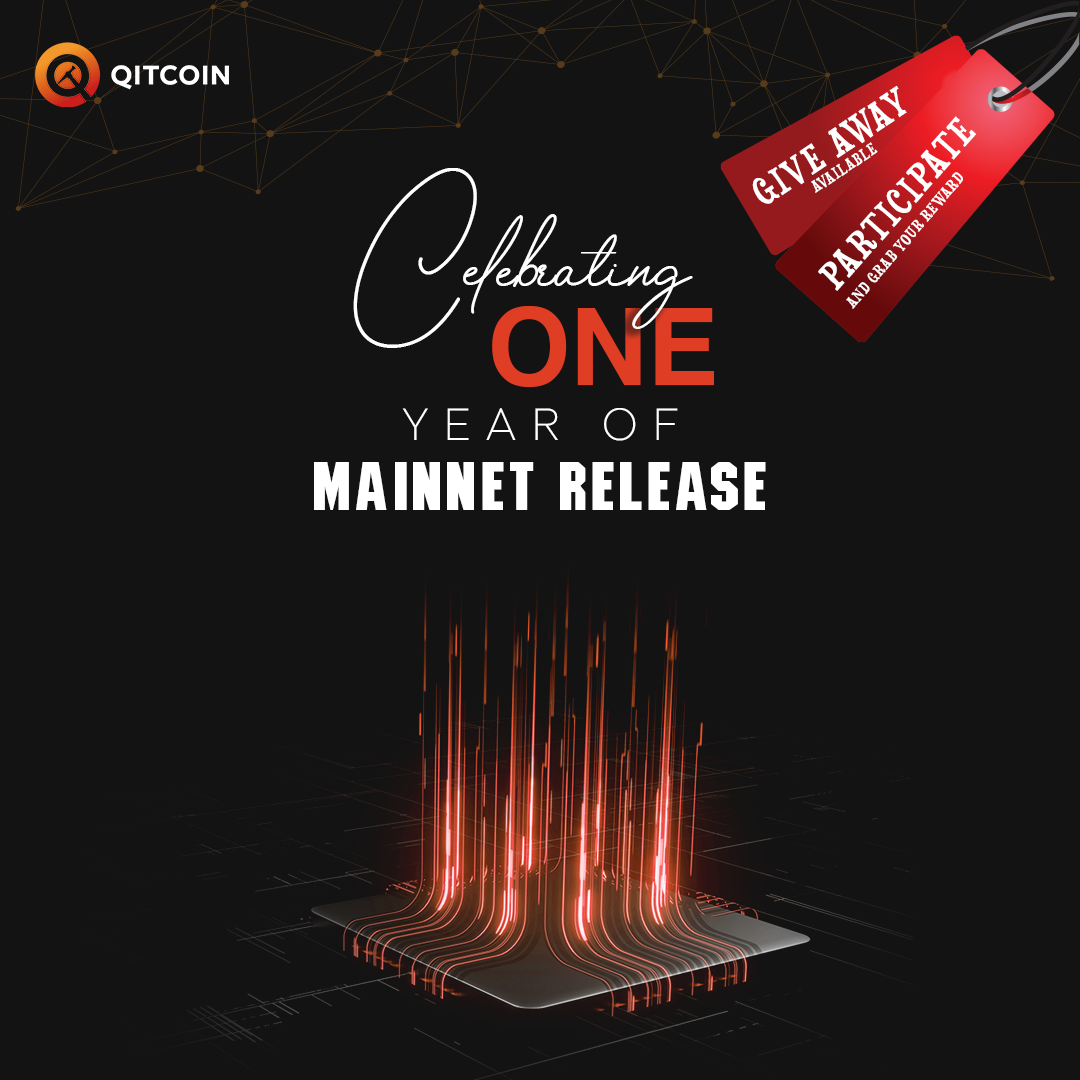 Celebrating One Year of Mainnet Release
We are honored to announce that Qitchain has completed its one year of mainnet release. While celebrating one year of mainnet release We would like to place my warmest congratulations on this year of success. Undoubtedly the whole credit goes to our team; please receive. We are so pleased to see the accomplishing of great things. Also, we are thankful to the community and stakeholders for being a part of our Qitchain Family. We surely need your support in future too, keep supporting us like before.
Let us take a look at our achievements in the past year, Qitchain mainnet was officially launched on 15th September 2021. Mainnet is a term that is used to describe an independent blockchain when it is fully developed and deployed with its own protocol and technology.
Qitcoin Mainnet is the one that can solve the issues of miners through its simple, innovative, and cheap mining mechanism.
QTC mainnet upgrade with PoST algorithm was accomplished on 28th April 2022. We have invited storage service providers who like the QitChain network to participate in the new mainnet test for network testing. The test period started from 28th April 2022 to 4th May 2022; after passing the test, the second-generation Qitchain Network is officially open-sourced worldwide on 5th May 2022. After the upgrade, the QTC mainnet is compatible with CHIA storage devices, and anyone can join the QTC mainnet to gain profits without P disk.
We are in the final stages of adding Zero Knowledge proof (ZKP) to our mainnet and finally, the network achieves the difficulty of 1000 plus PiB.
Once again sincere congratulations to my Qitchain Team on your hard-earned success. You have the creativity, passion and determination. We hope you are feeling proud today and confident in your ability to rise to the next challenges.
Celebrate the moment and way more to go.
Participate and Win up to 5 #QTC on this occasion.
For more details visit our social media pages:
Facebook: https://www.facebook.com/QitcoinQTC
Twitter: https://twitter.com/Qitcoin_QTC
Telegram: https://t.me/Qitcoin